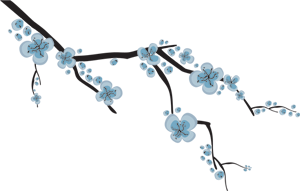 Appetizers
CALAMARI
tender rings breaded and seasoned to perfection. served with our delicious homemade spicy dynamite dipping sauce
BBQ KALBI RIBS
korean-style tender beef short ribs marinated and grilled
GYOZAS
six japanese-style pot stickers with a savory dipping sauce, choice of veggie or chicken-pork
TUNA TATAKI
slightly seared, sesame crusted ahi tuna served with a light ponzu dipping sauce ☞ ask for "no ponzu" if ...
COCONUT PRAWNS
six jumbo prawns lightly breaded in coconut, accompanied with thai chili and jalapeño aioli dipping sauces
TEMPURA
SHRIMP / six tiger prawns deep fried in a light crispy tempura batter VEGETABLES / assorted seasonal fresh vegetables, tempura ...
SHRIMP DYNAMITE
crispy panko crusted shrimp tossed with a creamy garlic tobiko aioli and drizzled with unagi glaze
TOFU TESSIE
crispy fried tofu wedges served with a sweet thai chili dipping sauce
SEAWEED SALAD
a healthy bowl of marinated thin noodle-like seaweed with sesame oil
HOUSE SALAD
mixed greens with carrots, cucumbers, tomatoes and sesame seeds tossed in our homemade sesame ginger dressing
AHI POKE SALAD
fresh raw ahi tuna marinated in shoyu, sesame oil, green onions, and macadamia nuts, served on a bed of ...
SUNOMONO SALAD
thin cucumber slices marinated in a tangy vinegar sauce with sesame seeds topped with assorted raw fish, or ...
EDAMAME
fresh soy beans, steamed and salted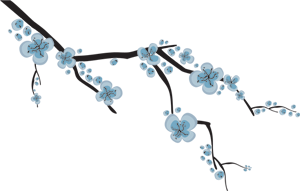 Extras
SOY PAPER
alternative to seaweed wrap on maki
MISO SOUP
healthy savory broth served with tofu and green onions
RICE
steamed white rice
WASABI
upgrade to freshly grated
PONZU
light, citrus soy sauce
TSUME
sweet, dark eel sauce
BONSAI
sweet'n'creamy miso-ginger sauce
Noodles
TORI UDON
traditional japanese noodle dish with grilled chicken, shiitake mushrooms, spinach and carrots in a delicious savory broth atop thick ...
VEGETABLE UDON
tofu, broccoli, spinach, carrots, shiitake mushrooms and in a delicious savory broth atop thick hearty noodles with a splash ...
Entrées
KID'S TERIYAKI CHICKEN BOAT
Two grilled chicken skewers marinated and glazed in our homemade sweet teriyaki sauce served with a side of rice
KID'S UDON
Udon noodles with your choice of traditional broth or butter. Add in veggies or protein for additional charge
TERIYAKI CHICKEN
tender pieces of charbroiled chicken glazed in our deliciously sweet homemade teriyaki sauce, served with fresh sautéed vegetables, rice, ...
SALMON FILLET
fresh fillet of grilled, sushi grade salmon glazed in our homemade teriyaki sauce, served with fresh vegetables, rice, house ...
NIGIRI COMBO
ten piece assortment of raw fish over rice. 2 salmon, 2 yellowtail, 2 ahi tuna and 4 pieces of ...
SASHIMI COMBO
12 pieces of raw fish only. 3 yellowtail, 3 salmon, 3 ahi tuna and 3 pieces of chef's choice, ...
SEARED AHI
fresh sushi grade yellowfin tuna lightly seared, sliced thin with a ponzu dipping sauce, served with fresh sautéed vegetables, ...
Sushi
NIGIRI - SASHIMI - HANDROLL - MAKI
Tazuna Maki
SUGAR MAMA
tempura shrimp, cucumber and momiji oroshi sauce inside, topped with an assortment of fresh fish, avocado, crab, green onions ...
ROYAL FLUSH
crab and unagi rolled inside, topped with ahi tuna, yellowtail, avocado, macadamia nuts, tsume and bonsai sauces
HIGH ROLLER
unagi, avocado, crab and cucumber rolled inside, topped with spicy scallops, macadamia nuts and tsume sauce
A ROLL CALLED WANDA
tempura shrimp and cucumber rolled inside, topped with ahi tuna, avocado, tobiko, tsume & bonsai sauces
Vegetarian Maki
EARTHWORM
organic baked tofu, basil, garlic, cucumber & broccoli topped with avocado, macadamia nuts and dynamite sauce
ARTY PARTY
artichoke hearts, avocado, cashews
BHODI ROLL
organic baked tofu, spinach, garlic and shiitake mushroom
FALLEN LEAF
avocado and cucumber rolled in sesame seeds
GRASSHOPPER
cream cheese, avocado, garlic, basil, macadamia nuts – you can also try it deep fried
GREENHOUSE
broccoli, avocado, cucumber, cashews
GARDEN GNOME
shiitake mushroom, avocado, carrot and sesame seeds
Special Maki
HULA GIRL
fresh ahi tuna, macadamia nuts and avocado
THE GAMBLER
yellowtail, basil, garlic, macadamia nuts
SLAMMIN' SALMON
salmon, cilantro, lemon
THE JOKER
fresh salmon, yellowtail and avocado
FUNKY ROLL MEDINA
ahi tuna, fresh salmon, lemon, scallions, cucumbers andy spicy sauce
SUPERSTAR
fresh salmon, unagi, cream cheese, macadamia nuts and tsume sauce
CRUNCHY GRANOLA
tempura shrimp, lemon, crab, avocado, and green onions, rolled in tempura crunchy bits, topped with tsume and bonsai sauces
FLYING TIGER
tempura shrimp, cilantro, avocado, macadamia nuts, cucumber and thai chili sauce
THE YETI
unagi, garlic, macadamia nuts and basil topped with tsume sauce
Tempura Maki
FIRE IN THE SKY
spicy tuna, avocado and cream cheese deep fried, topped with tsume, bonsai and sriracha sauces
STOP DROP AND ROLL
fresh salmon, cream cheese, avocado and jalapeño, deep fried and topped with tsume sauce
MR. MIYAGI
good ol' california roll {crab, avocado and cucumber} deep fried and topped with tsume sauce
Sushi Maki
CATERPILLAR
crab, unagi and cucumber, topped with avocado and tsume sauce
DRAGON
tempura shrimp, crab and cucumber rolled inside, topped with unagi, avocado, tobiko, tsume and bonsai sauces
SPIDER
tempura soft shell crab, avocado, cucumber, and tobiko, topped with bonsai and tsume sauces
CALIFORNIA
crab, cucumber and avocado
SPICY TUNA
spicy ahi tuna, cucumber and green onions
RAINBOW
crab, cucumber and avocado inside, topped with assorted fresh fish
NIGIRI
two pieces of fish over rice
SALMON ROE NIGIRI | ikura
FRESH WATER EEL NIGIRI | unagi
SCALLOPS NIGIRI | hotate gai
ALBACORE NIGIRI | shiro maguro
SMOKED SALMON NIGIRI | sake
FRESH SALMON NIGIRI | sake
YELLOWTAIL NIGIRI | hamachi
SASHIMI
six piece order of fish only
ALBACORE SASHIMI | shiro maguro
SMOKED SALMON SASHIMI | sake
FRESH SALMON SASHIMI | sake
YELLOWTAIL SASHIMI | hamachi
HANDROLL
seaweed cones filled with fish & rice
FRESH WATER EEL HANDROLL | unagi
SCALLOPS HANDROLL | hotate gai
ALBACORE HANDROLL | shiro maguro
SMOKED SALMON HANDROLL | sake
FRESH SALMON HANDROLL | sake
YELLOWTAIL HANDROLL | hamachi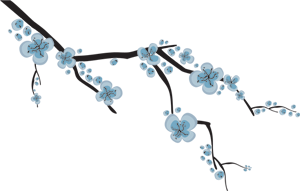 Dessert
Because you just can't have one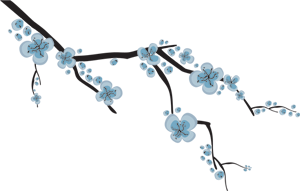 Drinks
Beer, Wine, Tea, Juice, Soda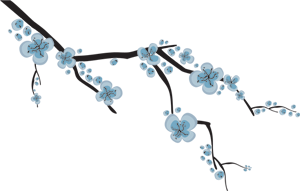 Sake Menu
Check out our Sake Meter