Weekdays from 4:30 pm
Weekends from 5:00 pm
2660 Lake Tahoe Blvd
South Lake Tahoe, CA
(530)544-5599
Locally owned and operated since 2004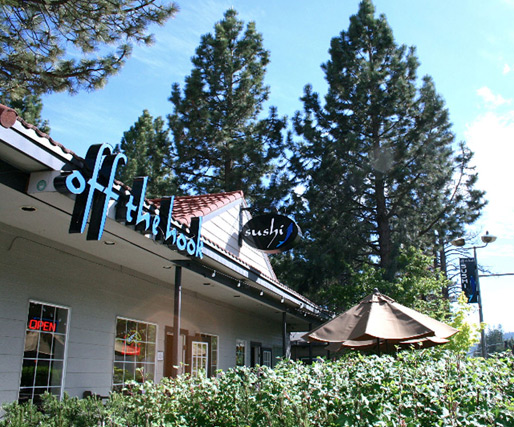 Off the Hook Sushi has quickly become the locals' favorite spot for delicious food in a fun, upbeat, inviting atmosphere. Far from a traditional sushi restaurant, our California-style sushi bar puts a Western twist on an ancient Eastern food idea, offering so many unique flavors and ingredients you won't find anywhere else. There are over 40 rolls on our menu, but the Dragon Balls, Fire in the Sky, and Gambler are a must try. We also have the best vegetarian maki selection around! The sushi is undeniably fresh as the chefs take the utmost care in breaking down and preparing the best quality fish available from whole into delectable bites for their customers.
Our extensive menu also includes a great selection of cooked items such as udon noodle bowls, tempura, teriyaki chicken, bento boxes and cooked fish entrees.  We offer a happy hour Monday through Friday from 4:30 – 6 p.m., with discounted rolls, appetizers, draft beer, and hot sake.
Located right in the middle of town on Highway 50, Off the Hook Sushi continues to strive to be a casual, yet high quality restaurant, cutting no corners when it comes to providing customers with an exceptional dining experience. Find out for yourself why Off the Hook Sushi has been voted "Best Sushi" by Lake Tahoe locals ten times since 2004. Most recently voted "Best Sushi," "Best Seafood" and runner up for "Best Happy Hour" in 2018. Thank you for your support.
VOTED "BEST SUSHI" 2018
2008 '09 '10 '11 '12 13' '14 '15 '17 2018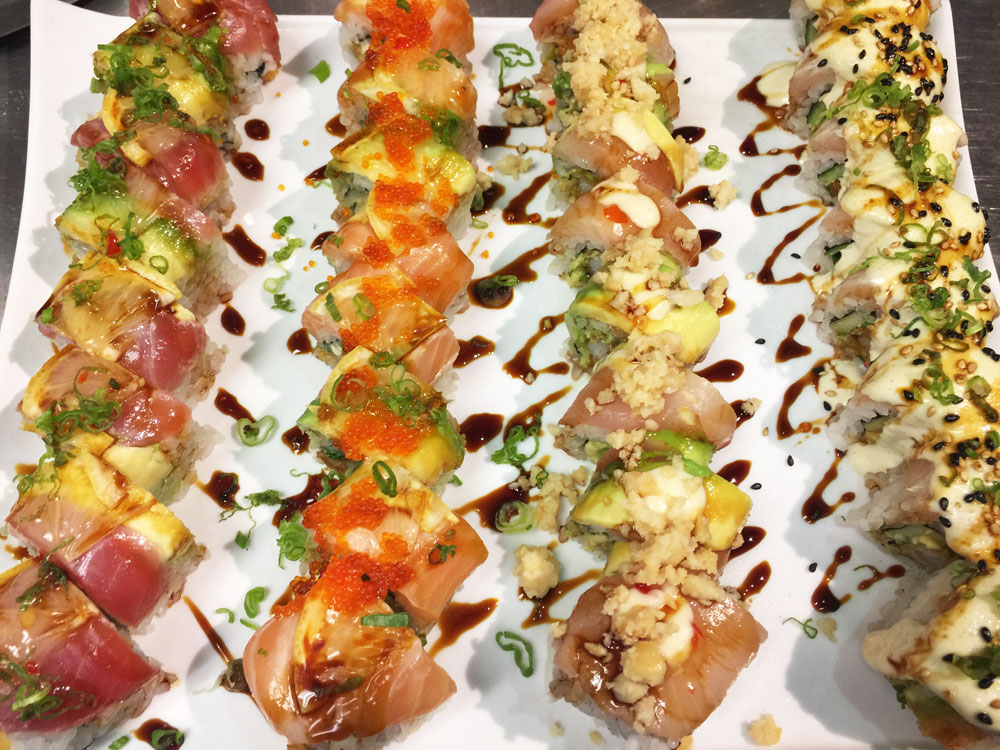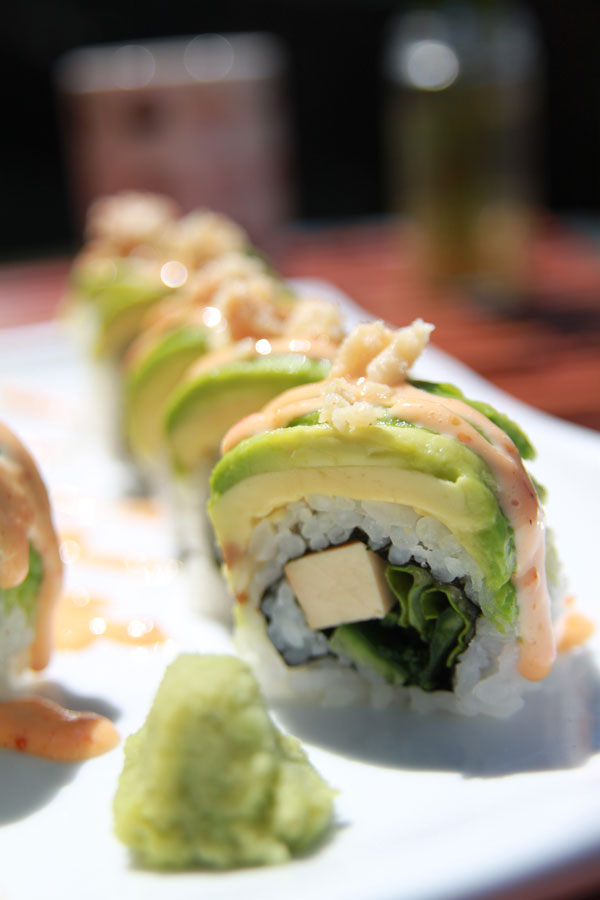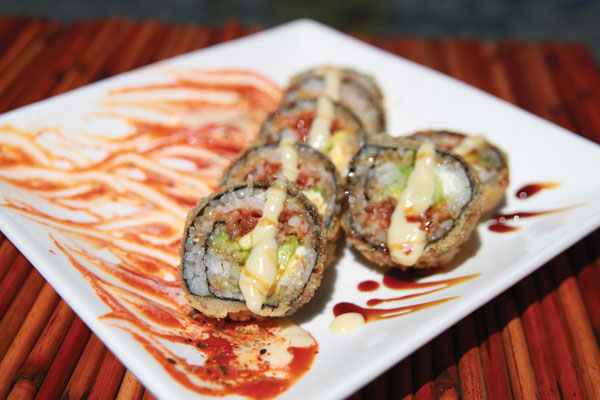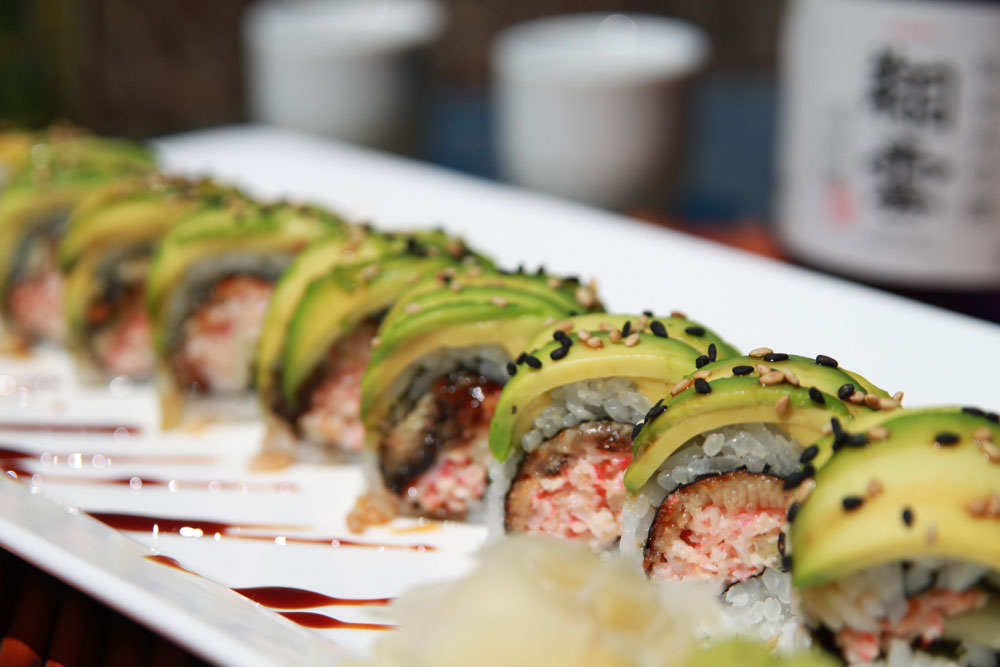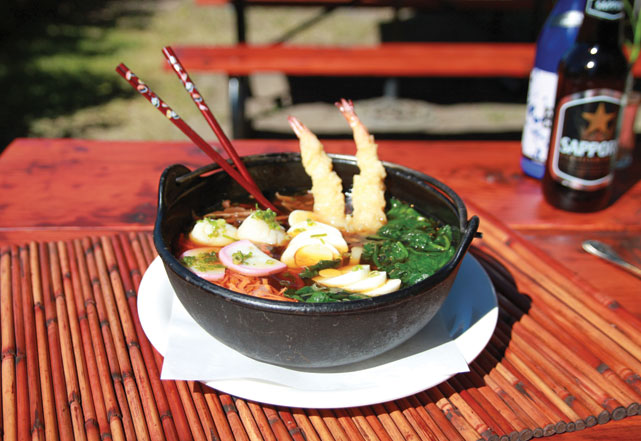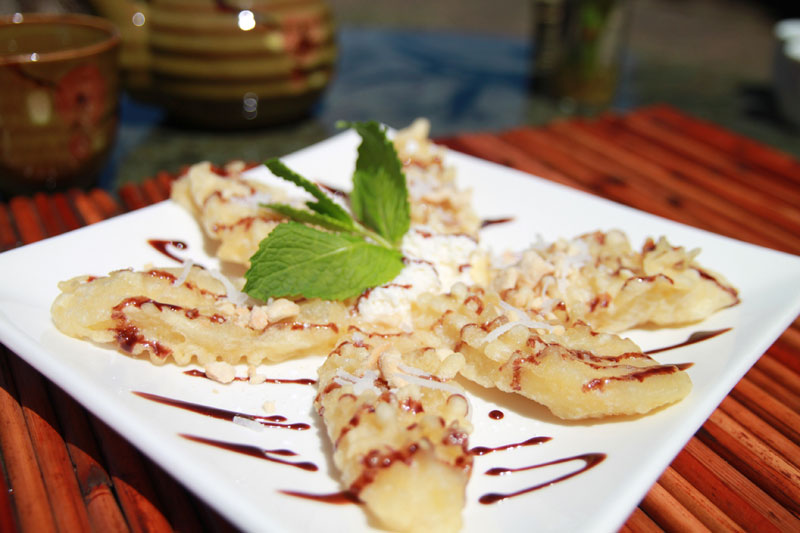 Came here for dinner before 6pm and the place was almost full. We ordered sushi and udon and both were great! Plenty of wine, beer and sake options. Certainly a great place for good Japanese food and some drinking.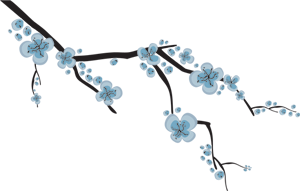 Hours
| | | |
| --- | --- | --- |
| Weekdays | | from 4.30 pm |
| Saturday | | from 5:00 pm |
| Sunday | | from 5:00 pm |
| Mon-Fri | Happy Hour | from 4:30 – 6:00 pm |