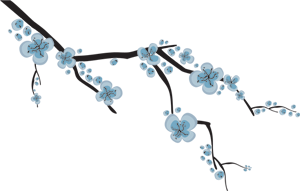 Appetizers
AHI POKE SALAD
$14
fresh raw ahi tuna marinated in shoyu, sesame oil, green onions, and macadamia nuts; served on a bed of ...
BBQ KALBI RIBS
$13
korean-style tender beef short ribs marinated and grilled
CALAMARI
$12.25
tender rings breaded and seasoned to perfection. served with our delicious homemade spicy dynamite dipping sauce
COCONUT PRAWNS
$11.50
six jumbo prawns lightly breaded in coconut, accompanied with thai chili & jalapeño aioli dipping sauces
EDAMAME
$4.50 bowl
fresh soy beans, steamed and salted
GYOZAS
$7.50
six japanese-style pot stickers with a savory dipping sauce; choice of veggie or chicken-pork
HOUSE SALAD
$7.50
mixed greens with carrots, cucumbers, tomatoes & sesame seeds tossed in our homemade sesame ginger dressing
KIM CHEE
$4.50
korean-style spicy fermented cabbage
SEAWEED SALAD
$5
a healthy bowl of marinated thin noodle like seaweed with sesame oil
SHRIMP DYNAMITE
$13.50
crispy panko crusted shrimp tossed with a creamy garlic tobiko aioli and drizzled with unagi glaze
SOFT SHELL CRAB
9.5
crunchy, whole soft shell crab, topped with a special house dressing, green onions & tobiko
SPINACH OSHITASHI
$4.25
delicately steamed spinach, served chilled in a sesame shoyu sauce
SUNOMONO SALAD
$9.50 fish/ $5 cucumber only
thin cucumber slices marinated in a tangy vinegar sauce with sesame seeds topped with assorted raw fish OR cucumber ...
TEMPURA
$9.50 Shrimp / $9.50 Veg / $11.50 Combo
SHRIMP / five tiger prawns deep fried in a light crispy tempura batter VEGETABLES / assorted seasonal fresh vegetables, tempura ...
TOFU TESSIE
$7
crispy fried tofu wedges served with a sweet thai chili dipping sauce
TUNA TATAKI
$15
slightly seared, sesame crusted ahi tuna served with a light ponzu dipping sauce. Ask for "no ponzu" if adhering ...