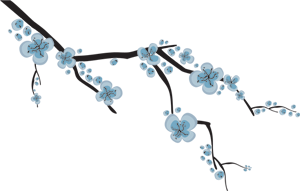 Gluten Free
ALL SAKES ARE GLUTEN-FREE
All of the sakes we offer are gluten-free
ARTY PARTY
$6.25
artichoke hearts, avocado & cashews
CHOCOLATE LAVA CAKE
$7.50
rich, warm chocolate cake with a molten chocolate center of belgian chocolate, served with vanilla ice cream
CRéME BRULEE
Ask server for the evening's selection. Most flavors will be gluten-free. Occasionally the chef's creation might include items Oreo ...
Crispin Cider & Omission Lager by Widmer | Gluten-free
$4.50
minimal gluten content, please ask to see literature
EDAMAME
$4.50 bowl
fresh soy beans, steamed and salted
FALLEN LEAF
$6
cucumber and avo rolled in sesame seeds
FUNKY ROLL MEDINA
$8.50
ahi tuna, fresh salmon, lemon, scallions, cucumbers & spicy sauce
GRASSHOPPER
$7.5
cream cheese, avocado, garlic, basil and macadamia nuts
GREENHOUSE
$7
broccoli, avocado, cucumber & cashews
HULA GIRL
$8
fresh ahi tuna, macadamia nuts and avocado
KIM CHEE
$4.50
korean-style spicy fermented cabbage
MISO SOUP
$3.5
healthy savory broth served with tofu and green onions
MOONSHINE
$9
scallops, tobiko, and creamy bonsai sauce
NIGIRI COMBO
$26
10 piece assortment of raw fish over rice. 2 yellowtail, 2 salmon, 2 tuna and 4 pieces of chef's ...
PHILLY ROLL
$7.5
smoked salmon, cream cheese and avocado
RICE
$2.5
steamed white rice bowl
SASHIMI COMBO
$28
12 pieces of raw fish only. 3 yellowtail, 3 salmon, 3 tuna and 3 pieces of chef's choice. served ...
SLAMMIN' SALMON
$7.5
salmon, cilantro & lemon
SPICY TUNA
$7.5
spicy tuna, cucumber & green onions
SPINACH OSHITASHI
$4.25
delicately steamed spinach, served chilled in a sesame shoyu sauce
SUNOMONO SALAD
$9.50 fish/ $5 cucumber only
thin cucumber slices marinated in a tangy vinegar sauce with sesame seeds topped with assorted raw fish OR cucumber ...
TAMARI GLUTEN-FREE SOY SAUCE
Tamari is gluten-free soy sauce
THE GAMBLER
$9
yellowtail, basil, garlic, & macadamia nuts
THE JOKER
$8.5
fresh salmon, yellowtail & avocado
TUNA TATAKI
$15
slightly seared, sesame crusted ahi tuna served with a light ponzu dipping sauce. Ask for "no ponzu" if adhering ...
YELLOWTAIL ROLL
$7
yellowtail, green onions & cucumber
☆ PLEASE NOTE that this menu is intended as a guideline only and has NOT been certified gluten-free. It has been compiled as a reference to help those with gluten intolerances choose selections on our menu that are free of gluten to the best of our knowledge.